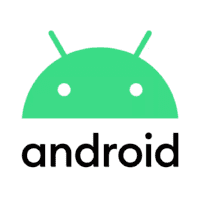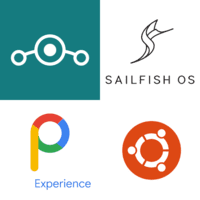 Welcome to Open Devices!
The Open Devices Project aims to bring free software to Sony Xperia™ phones. Under stewardship from Sony, the project allows you to run your own version of Android, LineageOS, Ubuntu or SailfishOS on your device in no time!
Fully unlockable bootloaders
Software binaries released on the Sony website
Community support
This is an unofficial community page about the Sony Open Devices Project.
The purpose of this site is to introduce the project and to highlight the contributions that members of this community have made.
Easy to get started
Sony provides an official guide for compiling Android for Open Devices: See Build Instructions. Follow that guide after unlocking your device and you'll be running your very own build on your phone.
Once you've created your first build, we'll help you get up to speed with code review on GitHub and lots of documentation - for example, at the Open Devices Corner docs. See also the Guides & Resources page!
In case you want to see a ready-made build in action before setting up a build environment yourself:
For an in-depth explanation for existing or aspiring developers, see the Developer Intro.
Free/libre development
The Sony Open Devices Project ("SODP") is very unique. We strive to create as much open-source components as possible. As opposed to other vendors - who turn a blind eye but could shut down custom ROM projects any time - the work is (mostly) blessed by Sony.
Development tools available:
TWRP recovery available for almost all devices
Device trees ready to build - no hidden proprietary repos
All the sources are available at GitHub from sonyxperiadev - the official Sony Mobile account.
Get Involved
We're all a friendly bunch and like to help out newcomers - provided you are eager to learn. The team consists of great people from all over the globe, and we're always looking for new and diverse contributors.
Follow the
News feed to keep up with new developments.
Don't be shy to join us! For more information on how to get in contact, see the Communication page.
Hero Open Source Developer awards
Sony selects a Hero Open Source Developer once every three months, based on contributions to the SonyXperiaDev GitHub. The Hero Open Source Developer will be featured on Sony's site and will receive a device from Sony as a reward - and you know they make some very nice ones…
Read more at the official Sony page for Hero Open Source Developer.
Own Developments
We have created a few of our own tools, apps and services which expand functionality or supplant closed-source, proprietary parts.
CASH - Camera Augmented Sensing Helper: A Time-of-Flight and RGBC-IR tool which feeds data to our camera HAL
Fingerprint HAL - with fingerprint gestures like on Google Pixel phones
SonyOpenTelephony - Open Source implementation of parts of the telephony stack, triggers provisioning with correct modem firmware
Lights HAL, Health HAL, RQBalance-based Power HAL
SimDetect - Detect if SIM tray was opened/closed and trigger provisioning
QcRilAm - Enables audio in telephony/calls
TransmitPower SAR compliance tool
TimeKeep: OSS implementation that stores the time drift to the real-time-clock (RTC)
Projection (old), for Xperia Touch projector
Own flavour of AOSP
We ensure that you can build from SODP and AOSP sources with very minimal patches. Still, we have some nice additions for you when starting out.
exFAT support
ExtendSettings: Wireless ADB since before it was cool, HBM: High Brightness Mode (pending), DRS: Dynamic resolution switch, Color space calibration, Glove Mode
Working dm-verity and up-to-date enforcing SELinux policy out of the box - for security and peace of mind
Downstream Projects
Because we publish our device trees and make them generic, they're very easy to work with. As such, many projects have picked up on our work and created their own ROMs based on SODP.
PixelExperience
LineageOS
Resurrection Remix
Descendant
SailfishOS
Ubuntu Touch
Note: This is an unofficial community page about the Open Devices Project by Sony. For the official website, refer to Open Devices · Sony.com. This page is neither affiliated with nor endorsed by Sony or any of its subsidiaries.